Emily
beloved friend of Elise and Jay Shartsis
and sister to Salukis Mason, Nicole and Dennis Shartsis.
June 20 1993 - February 23 2003
Emily and her beloved Zachery
Our sweet little Emily -- aptly nicknamed 'Sweet Pea'.
Emily is always the first to volunteer when anyone in the pack needs comfort.
She is a gentle, sweet, loving soul and has joined Zachery, the love of her life.
Posing in the Posies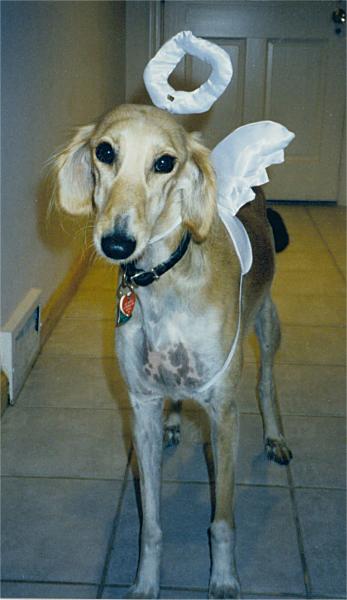 Our Littlest Angel
Little princess, gentlest of souls, you have gone away far too soon.
Our broken hearts shall hold you close forever. Run free, babygirl.
--Gayle, Dancer, and the Nastasi family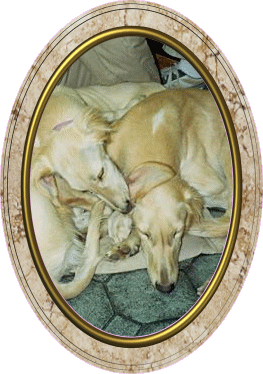 Emily at 9 months, having her
ears cleaned by litter sister Dancer.